It is the policy of Taranis Flooring to be proactive within our community. We believe that we should put something back into the community that we benefit from. We especially believe that children, who are our future, should be looked after and encouraged. We do this by sponsorship and this year we have provided sponsorship for two separate groups.
Cumbernauld Colts Football Club
Cumbernauld Colts run a number of football teams ranging from 5 year old to under 19s. In most of the age ranges there are two teams. This is a colossal effort given the total number of children involved and as well as teaching the children to train and play good football they also promote a healthy and fit lifestyle. Some of the teams are taken abroad to play in tournaments all around Europe and this further educates the boys in learning different cultures etc.
All teams play in the same kit and Taranis are proud to be able to provide a full set of strips for the 99s teams.
cumbernauld-colts.com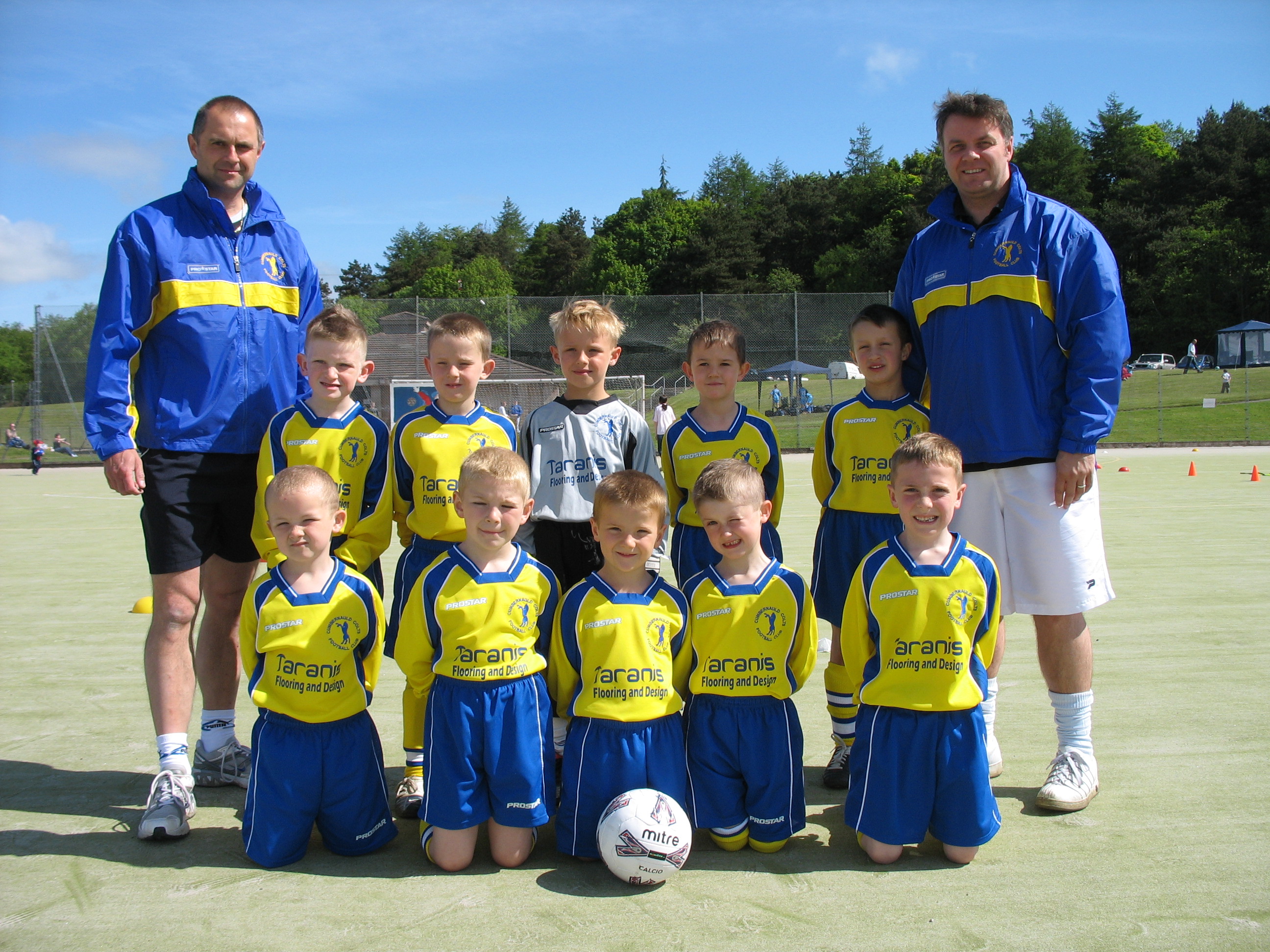 Safety Watch
Safety Watch is an organisation that provides schoolchildren with packs that cover all aspects of safety. Areas covered include traffic safety, in the home, bullying and many more.
The pack comes in CD form with games and activities promoting childrens' safety in positive ways. This way the children can learn while enjoying themselves. We have nominated and provided funding for Milngavie Primary School to receive the packs and each child is supplied one to take home with them to enable their parents to take part.
In a small way Taranis can help in the development of all our futures and wish the above organisations well in their endeavours.
Remploy Interwork Awards
Taranis Flooring has received a commendation from the above organisation for our role in the promotion of disabled people in the workplace. We gratefully accepted the award at a ceremony in the Roxburghe Hotel in Edinburgh as recongnition of a very worthwile cause.